Tutoring with MARC
TUTORING IS FOR EVERYONE!
The Metro Academic Resource Center (MARC) provides a range of support services for students in the Metro program and serves as a space where students can study and hang out while on campus. Students should visit in person or contact the MARC to find out more about services offered.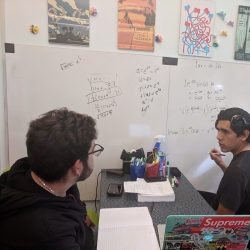 Tutoring Hours
Hours: Monday through Friday, 9AM - 5PM
Email: metrotut@sfsu.edu
Phone: (415) 405-0778   
Location: HSS 247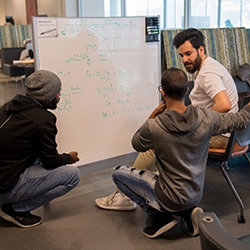 Schedule an Appointment
Learning support (tutoring) appointments can be made through the SFSU online Navigator.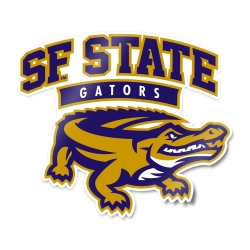 SFSU Navigator How-To Guide
Confused on how to use the SFSU Navigator system for scheduling appointments? Check out these step-by-step instructions.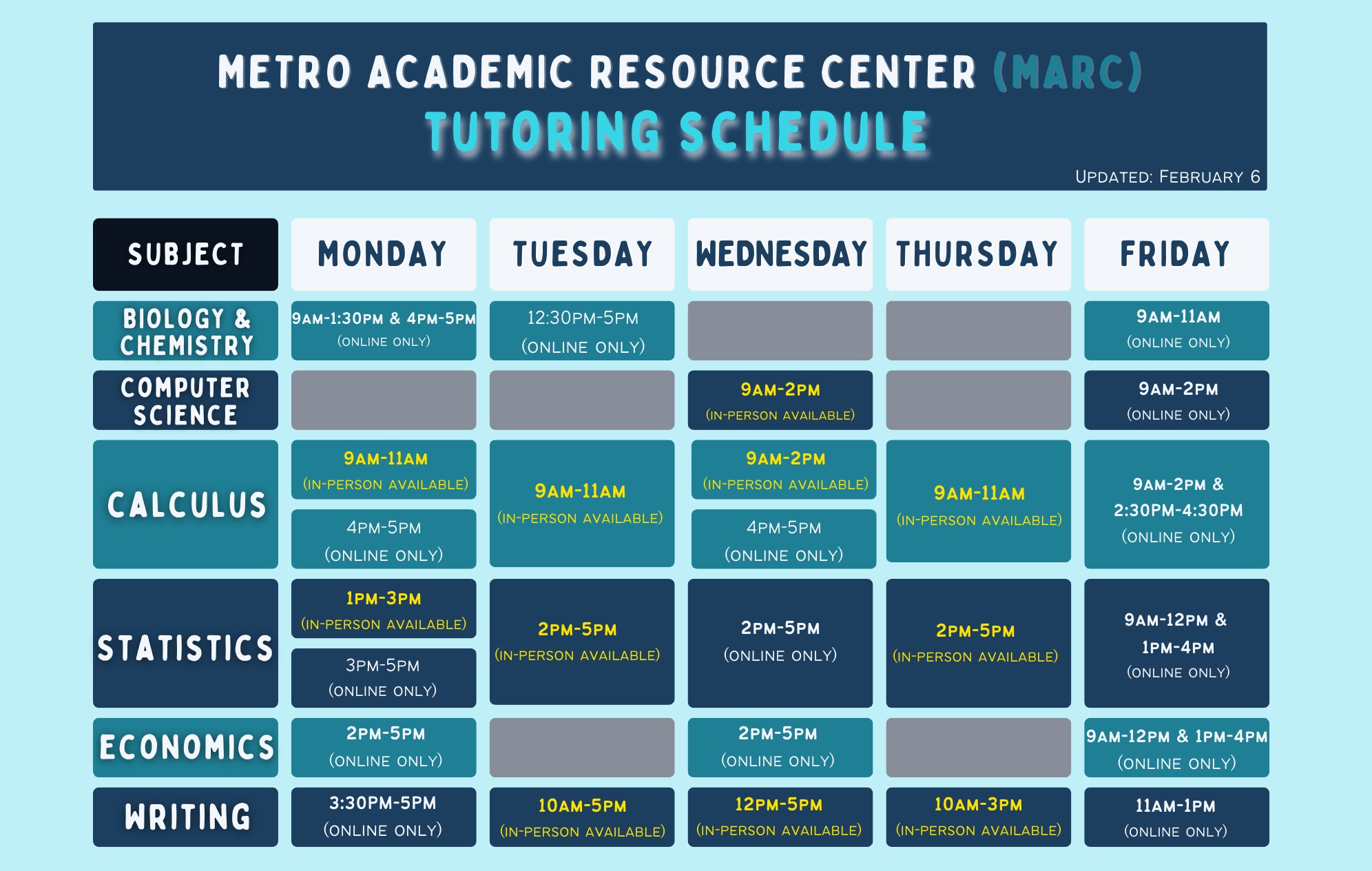 Tutoring 101
Tutors at the MARC provide learning support for the following classes:
BIOL 100, 101, 210, 211, 230, 240
CHEM 100, 101, 102, 115, 130
ETHS 116 & 117(statistics courses) 
ISED 160(statistics course)
MATH 107, 110, 122, 124, 198, 199, 226,227
PSY 171(statistics course)
ANY Writing Assignment for ANY Class: Includes all Metro classes listed under ENG,COMM,RRS, and ETHS(except ETHS 116 & 117)
But if we do not have a tutor for your subject on staff, we will help you connect with tutoring in the larger SFSU community. Come talk to us!
MARC also regularly hosts workshops and events to support students' success related to a number of important areas. Past workshops have included:
Dream App/FAFSA support
Grammar and writing skills
Financial management
Job Preparedness—Searching, Resumes, and Interviews
Check back here for updates on upcoming workshops.